---
Exposition - Quatre x Quatre (hyrbrid)

---
︎ EN

Quatre x Quatre (hybrid) wishes to make coexist particular use of media, and creative disciplines within the same space and subject.

Quatre x Quatre (hybrid) is an exhibition/performance inspired who happened in a private exhibition space in Orléans (France). It is defined and deconstructed in 4 colors, musically, materially, and graphically transcribed by Mathias Vidal (musician / electronic performer), Alexandre Esteves (space/object designer) et Martin Foucaut (graphic designer, artist, organizer).
---
︎ FR
x Martin Foucaut
x Alexandre Esteves
x Mathias Vidal

Quatre x Quatre souhaite faire coexister au sein d'un même espace et d'un thème donné, un usage particulier des médias et des disciplines créatives.

Quatre x Quatre (hybride) est une exposition / performance inspirée du cycle des 4 saisons. Intégrée dans l'espace d'un appartement de caractère, elle se définit et se décompose en 4 couleurs retranscrites musicalement, matériellement et graphiquement par Mathias Vidal (musicien / performeur électronique), Alexandre Esteves (designer d'objet / espace) et Martin Foucaut (graphiste / artiste / organisateur).
---
Heads/Responsables
Alexandre Esteves
Martin Foucaut
Intervenants/Participants
Alexandre Esteves
Martin Foucaut
Mathias Vidal
Graphic Design/Graphisme
Martin Foucaut
Photography/Photographie
Martin Foucaut
Antoine Souvent
Video
Martin Foucaut
Barman
Clément Gianaria
Matériel/Equipment
Stéphane Berard, ÉSAD Orléans
---
Format
A0
Printing method /Méthode d'impression
RGB Laser
Printing machine/Imprimante 
Epson Stylus Pro 9890
Printer /Imprimeur
Philippe Szyman, ÉSAD Orléans
Font/Typographie
Plain by François Rappo (Optimo Foundry)
Matériaux/Materials 
EPSON enchanced matte paper 189g/m2
+ Spectra jet duo print 130g/m2


Poster of the exhibition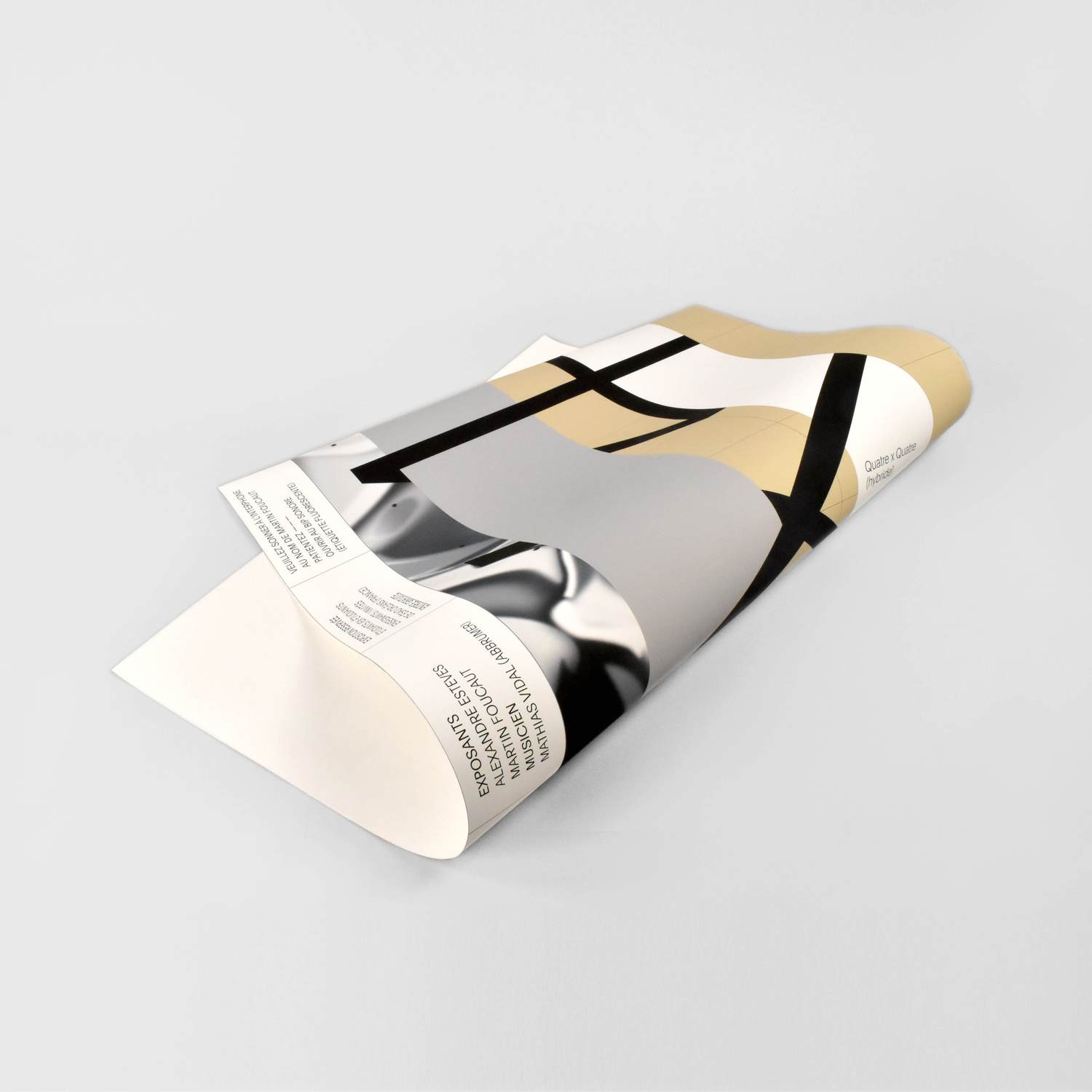 Blue Poster by Martin Foucaut
Red uplycled chair by Alexandre Esteves
Blue Poster by Martin Foucaut
Yellow uplycled chair by Alexandre Esteves
Green Poster by Martin Foucaut
Green uplycled chair by Alexandre Esteves